Fires At Midnight (Early Demo)
A downloadable game for Windows

In a world where the act of making love leads you to burn, the one you love most, might be the one to burn you.

In this interactive narrative game, you play as Yun, an up and coming photographer, struggling to maintain his life and relationship with his live-in girlfriend, Chitra. A change will see you play as Chitra, seeing events unfold from her side after going through the story from Yun's perspective.

Uncover the story of their relationship in the perspectives of these two characters — recall memories by fiddling through Yun's things, looking at newspaper headlines, playing mini games and listening to different music.
Complete the photobook for Chitra. The photos you choose will reflect the memories that Chitra recalls. There are many different memories and photos, uncover them all!

Find hidden objects through our second layer mechanic, the way our characters truly see the world. and dive deep into the mysteries surrounding the game. Interactive puzzles and mini games will aid you to see the whole story.
As you progress through the game, the choices you make will have an effect on how it ends. Make your choices carefully to see which of the three endings you will be greeted with. Choose what to do before the clock strikes midnight, and the new year sets in.


Explore and discover hidden elements in this point-and-click narrative story-telling adventure to unfold memories.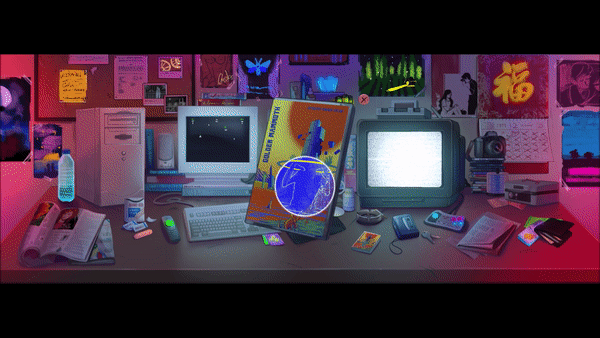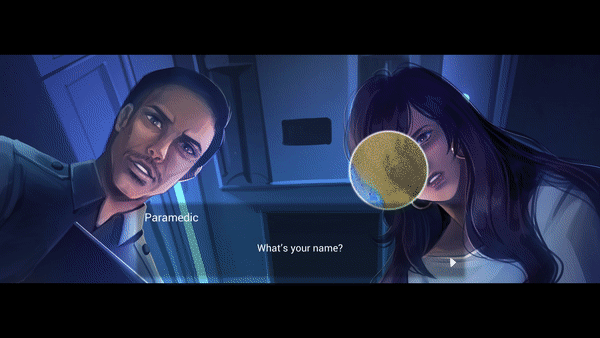 Interaction with objects to progress through the story.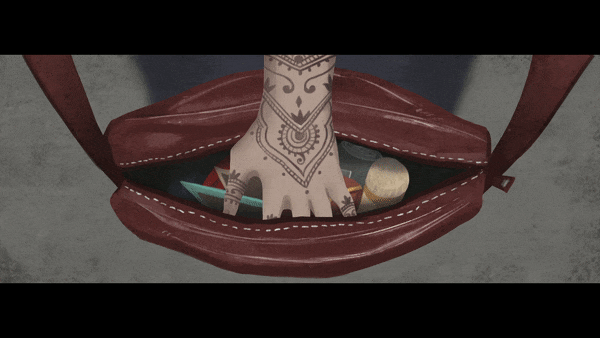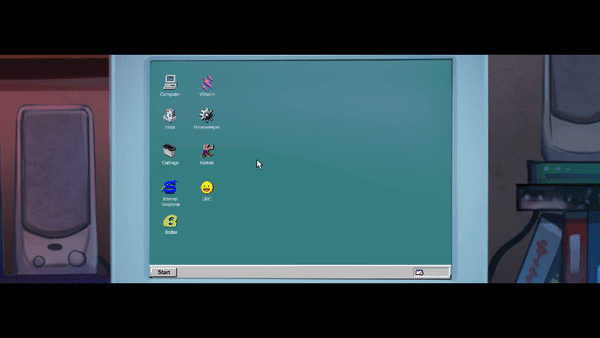 With multiple choices, leading to multiple endings.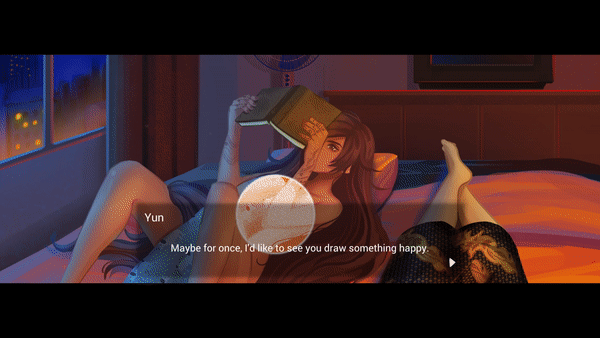 Interactive puzzle solving and mini games to uncover the story.
Find hidden objects to further progress the story.
"Memories" act as in-game scenes as players click through different elements within the game.
Play from the perspective of 2 main characters.

Story by: Buddy Anwardi
Written by: Buddy Anwardi, Micehell WD, Wan Muhammad Hafiz, Saqina Latif, Eugene Tam
Original Story by: Buddy Anwardi, Krystle Morais
Executive Producer: Saqina Latif
Associate Producer: Derek Mui
Art Director: Micehell WD
Technical Director: Yung Sing
Technical Advisor: Johaness Reuben
Game Designers: Buddy Anwardi, Micehell WD, Ahmad Helmi, Yung Sing, Eugene Tam
UI/UX Designer: Derek Mui, Micehell WD
Game Artist Interns: Nahdrah Azaman, Cindy Tee
Game Programmers: Yung Sing, Ahmad Helmi, Lexis Chan Zhi Hao, Alfred Yap Chun Tung, Javin Koh Yin Quan, Zen Kuan, Naim Iskandar
Production Assistant: Wan Muhammad Hafiz, Helena MacCaffer
------
Audio by:
Hello Universe
Founders: Colin Pereira, Jimmy Tan
Executive Producer: Aida Khalid
Producer: Darshan Li Nair
Business Development Manager: Aqmal Hadi Shapee
Creative Director: Jon Daou
Head of Sound Design: Wong Seng Jinn
Audio Programmer: Muhamad Luqman bin Shamsuddin
Sound Designers: Calvin Ho, Darshan Li Nair, Muhamad Luqman bin Shamsuddin, Emil "Meelz" Shamsuddin
------
Music by:
------
Excerpts & Poems in Notebook: Tehmina Kaoosji, Krystle Morais
Special Thanks: Denice Heng, Chan Kok Foong, Jan Wong, Andy, Kimi Teves
Game Director: Buddy Anwardi



Facebook: https://www.facebook.com/firesatmidnight
Twitter: https://www.twitter.com/personatheorymy
Instagram: https://instagram.com/firesatmidnightgame
Fires At Midnight: https://fires-at-midnight.com
Persona Theory Games: https://personatheory.com
Download
Click download now to get access to the following files:
FiresAtMidnight_Demo_V0.2.zip
343 MB
FiresAtMidnight_Demo_V0.1.zip
401 MB
Comments
Log in with itch.io to leave a comment.
Looks incredible. Any mac version on the way ?
Thanks for taking the time to play the demo! We have a new demo and it's available for download now.